Rapid Sanitation Station

Hand Hygiene & Disinfection in 30 Seconds
The RDS-32a-SS is an All-In-One Sanitation Station providing a One-Stop, 30-Second solution for Hand Hygiene and the Disinfection of Patient Care Electronics, Tools, Packaged Supplies and Personal items.
The "AIO-SS" can be accessorized with any combination of your stocked supply of Gloves, Masks, and Disinfection Wipes and fits all make and model Hand Hygiene Dispensers.
The combination of disinfection modalities is the answer to a fast, efficient standardized protocol resulting in increased hand hygiene compliance and the efficient disinfection of all shared non-critical objects in health care.
Patented M²D Technology guarantees Lab Certified High- Level Deactivation of Pathogens in every 30-Second Cycle.
The RDS-32a-SS can be deployed as a stationary station or mobilized for shared use, room-to-room or department-to-department. All existing and new RDS installations can be accessorized into an "AIO" All-In-One Sanitation Station.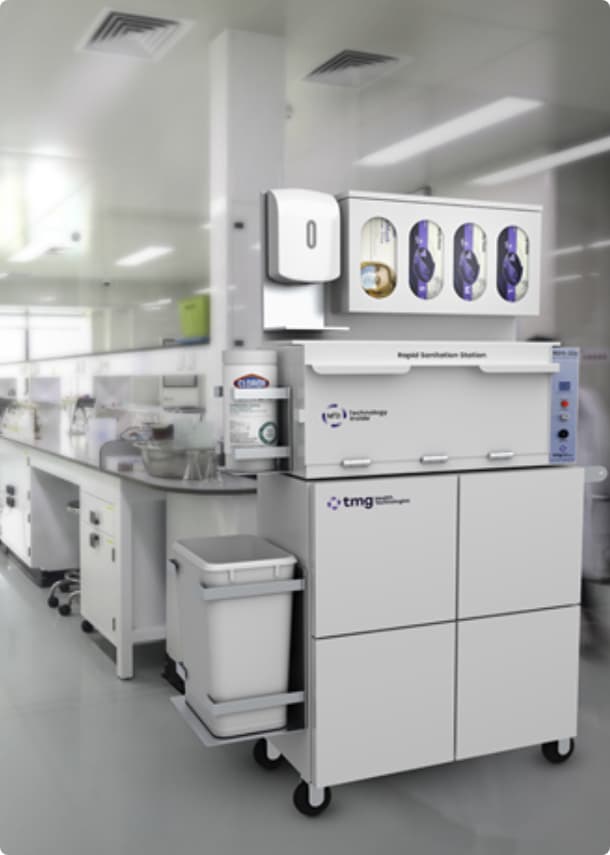 PPE supplies stored below for fast restocking